Roman Egyptian Mummy Portraits (2015)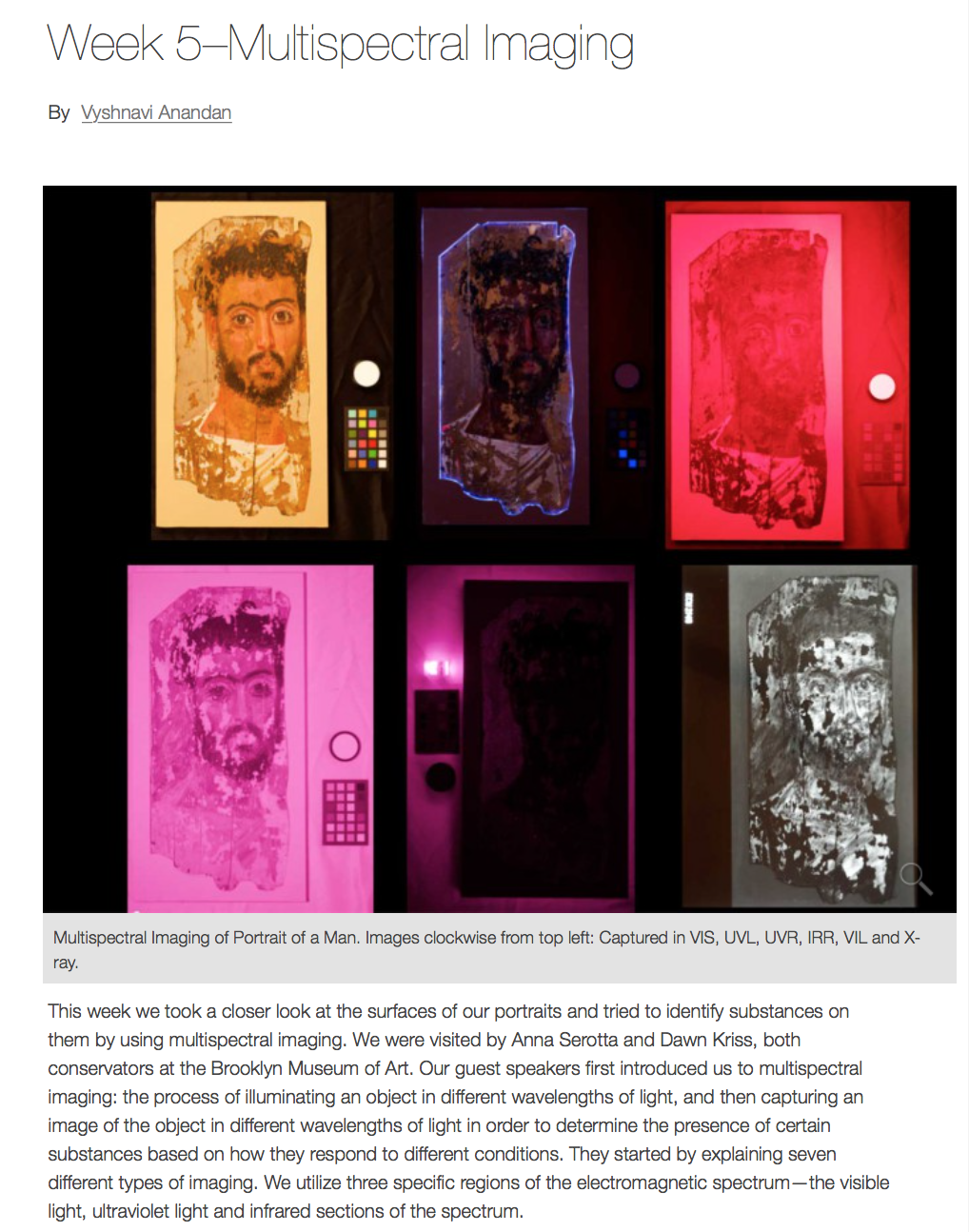 Building on the success of the blog for the course "Recreating Ancient Greek Ceramics", this blog follows the progress of eleven freshmen enrolled in the seminar "Technical Research on Objects in the Johns Hopkins Archaeological Museum" as they use different examination techniques and analyses to study two Roman Egyptian mummy portraits from the Eton College Myers Collection, from Windsor, England. The students report on their finds as they learn about the original use of these objects, to examination using stereomicroscopy, multispectral imaging, reflectance transformation imaging, and xray fluorescence analyses. The purpose of this course is to provide technical information for the "Ancient Panel Paintings: Examination, Analysis and Research Project (APPEAR) housed at the J. Paul Getty Museum, which is an international collaboration on these portraits.
Students also kept track of fleeting ideas, references and other links through their own Tumblr blog Ancient Egyptian Faces.